Regular price
Sale price
$117.00
Unit price
per
Sale
Sold out
7 HOURS
Egypt Serai Travel professional tour guide will meet you at the lobby of your hotel/residence and start your tour.
After the tour you will be transferred back to your hotel .
About the Pyramids & Sphinx
All three of Giza's famed pyramids and their elaborate burial complexes were built during a frenetic period of construction, from roughly 2550 to 2490 B.C. The pyramids were built by Pharaohs Khufu, Khafre, and Menkaure.
The Great Sphinx of Giza is a limestone statue of a reclining sphinx, a mythical creature with the head of a human, and the body of a lion. Facing directly from west to east, it stands on the Giza Plateau on the west bank of the Nile in Giza, Egypt. The face of the Sphinx appears to represent the pharaoh Khafre
About the museum:
For more than a century, the Egyptian Museum of Antiquities housed the Royal mummies and collection of King Tut, later moved in 2021 to the Egyptian National Museum of Civilization and the New Grand Egyptian Museum respectively.
Museum highlights include:
Collection of Queen Tye's Parents, Yoya and Thoya, whose tombs were discovered intact in Luxor's Valley of the Monkeys. Their mummies are on display on the second floor, as well as the coffins, and the golden masks.
Share
View full details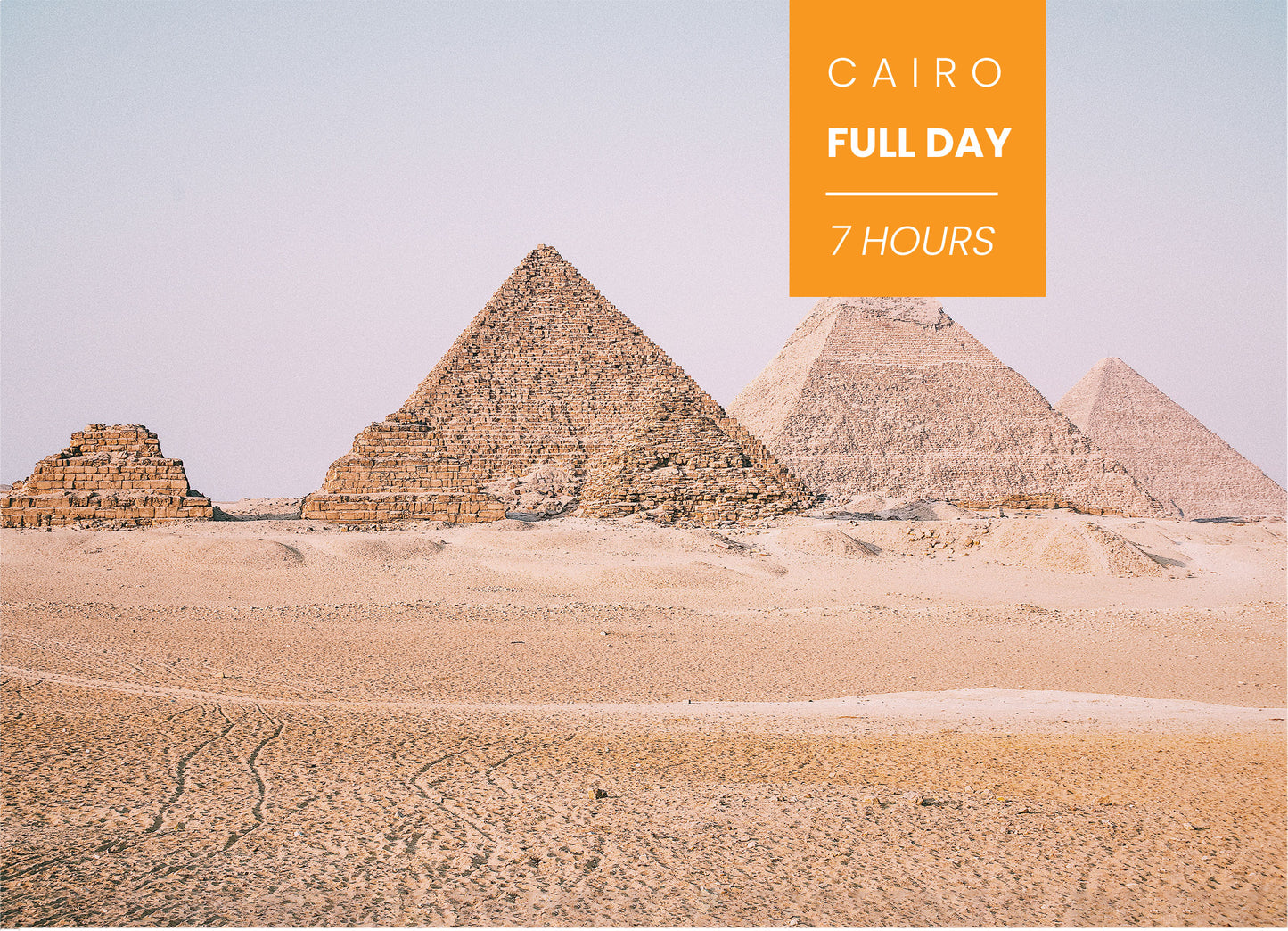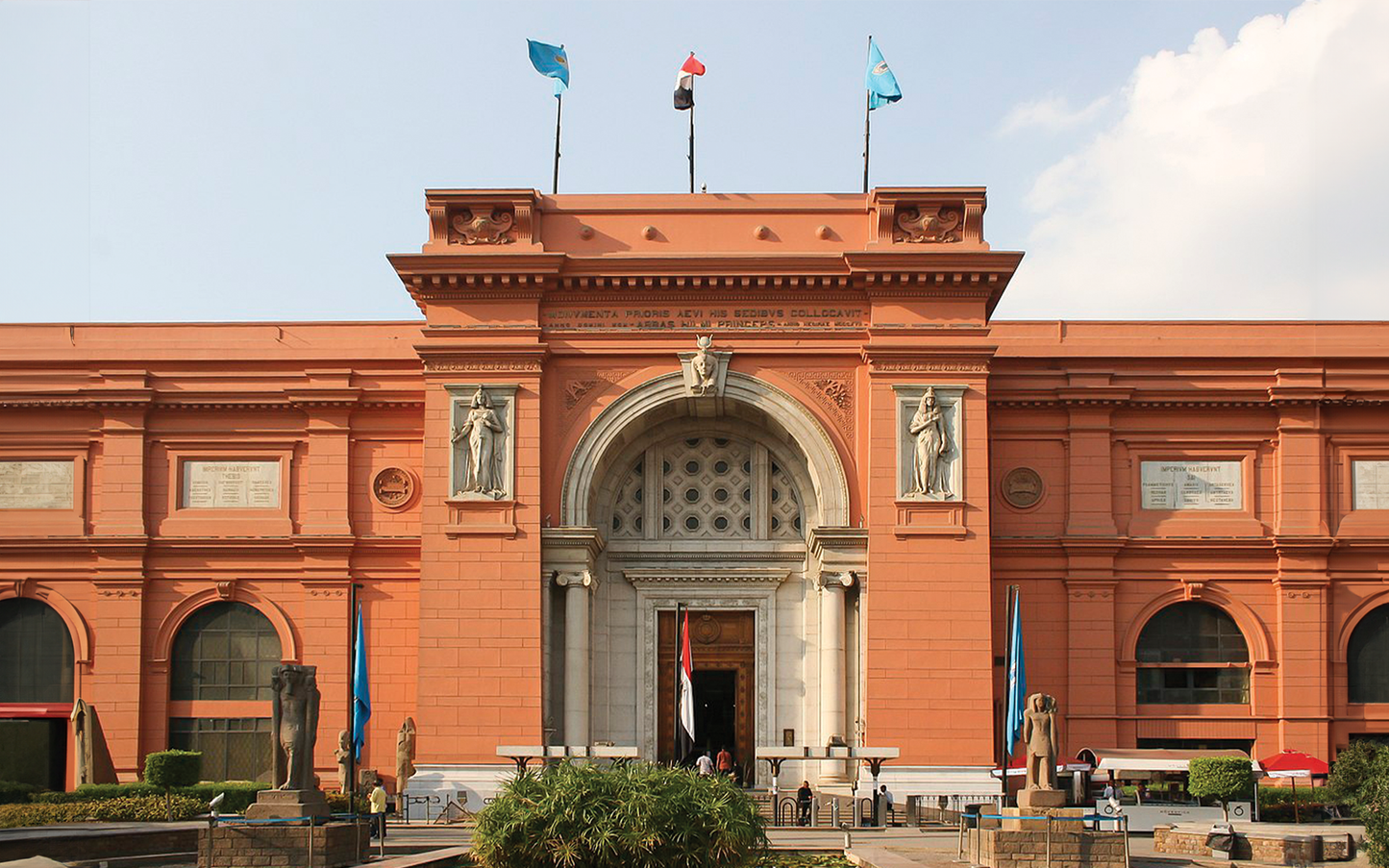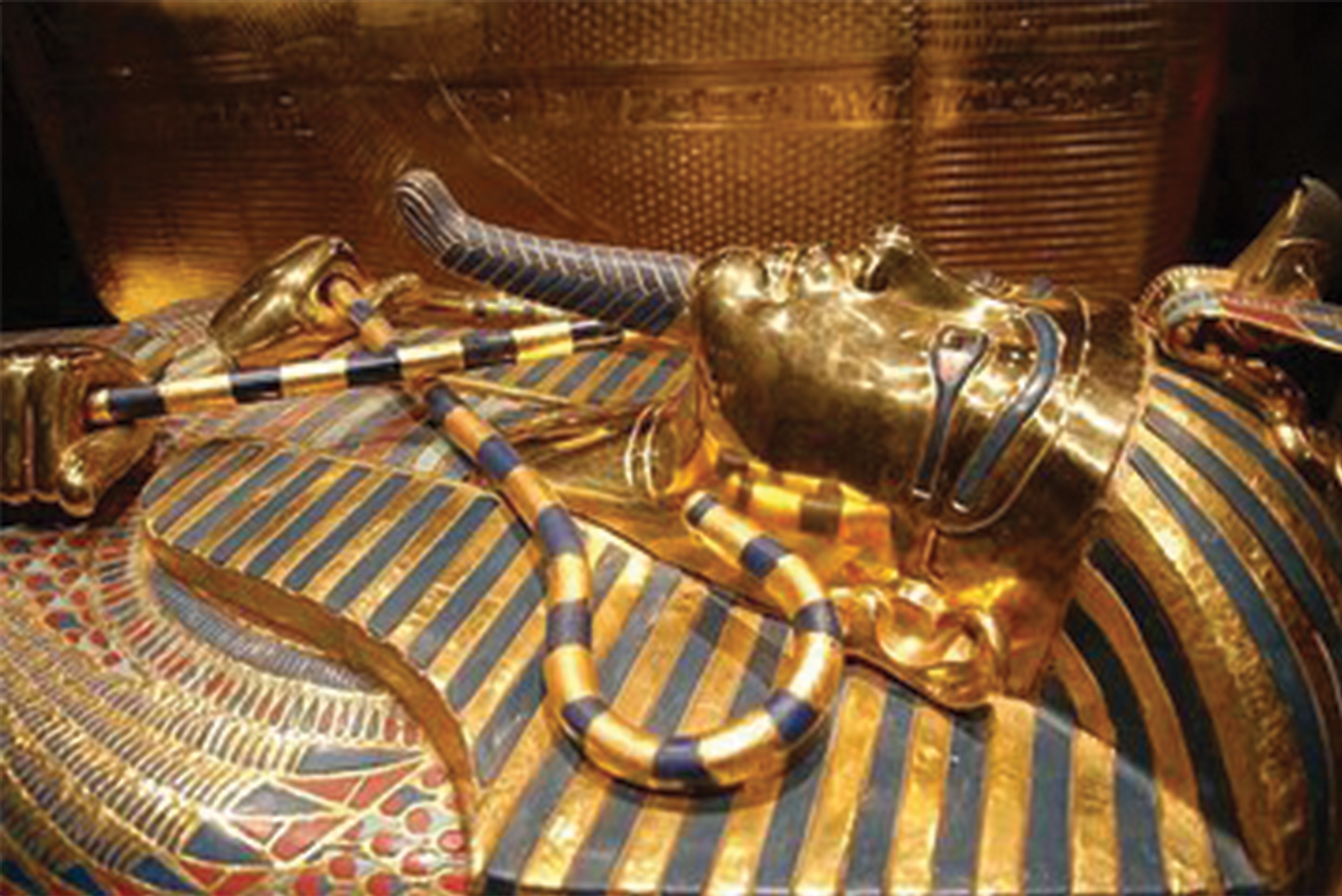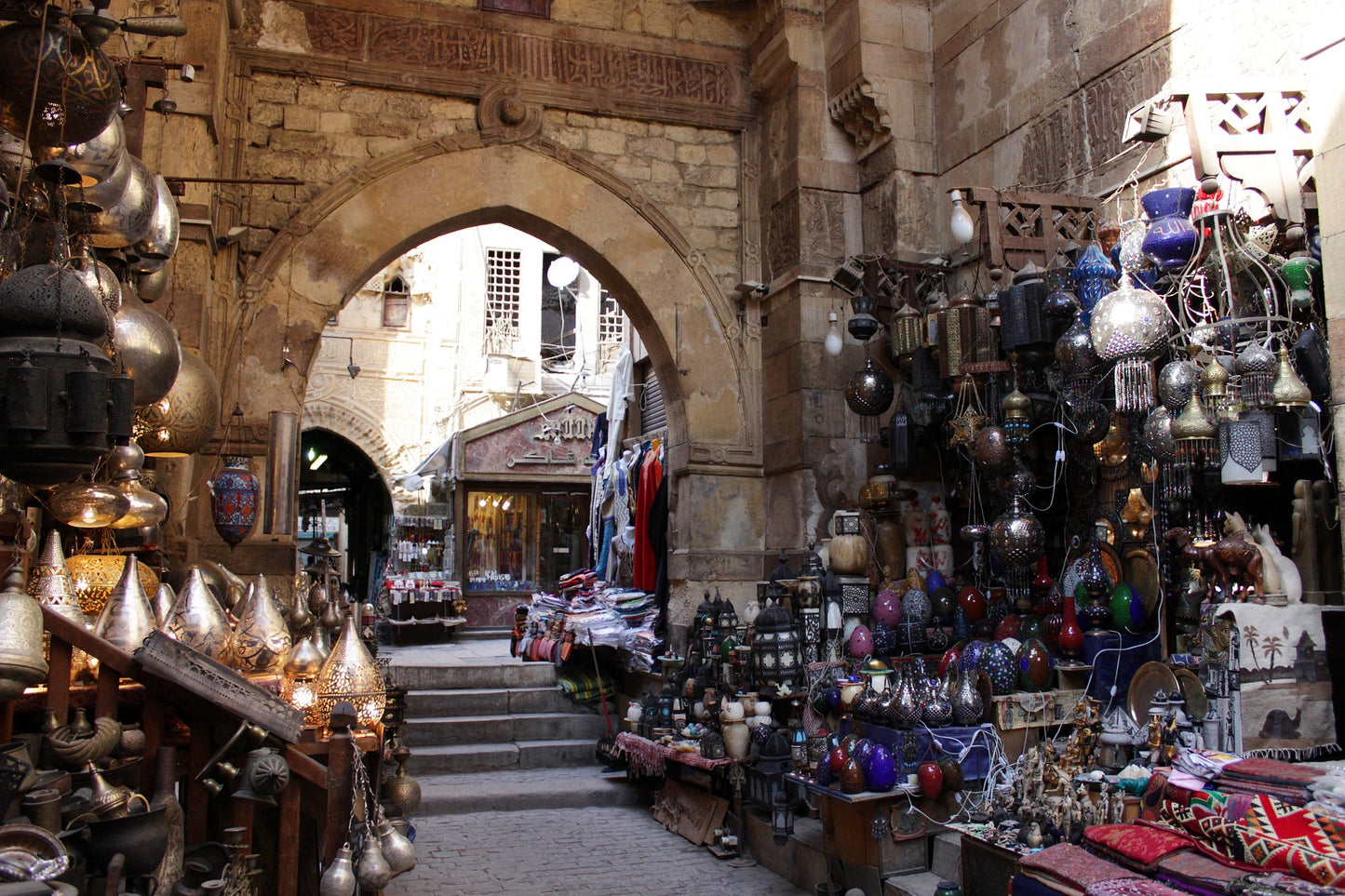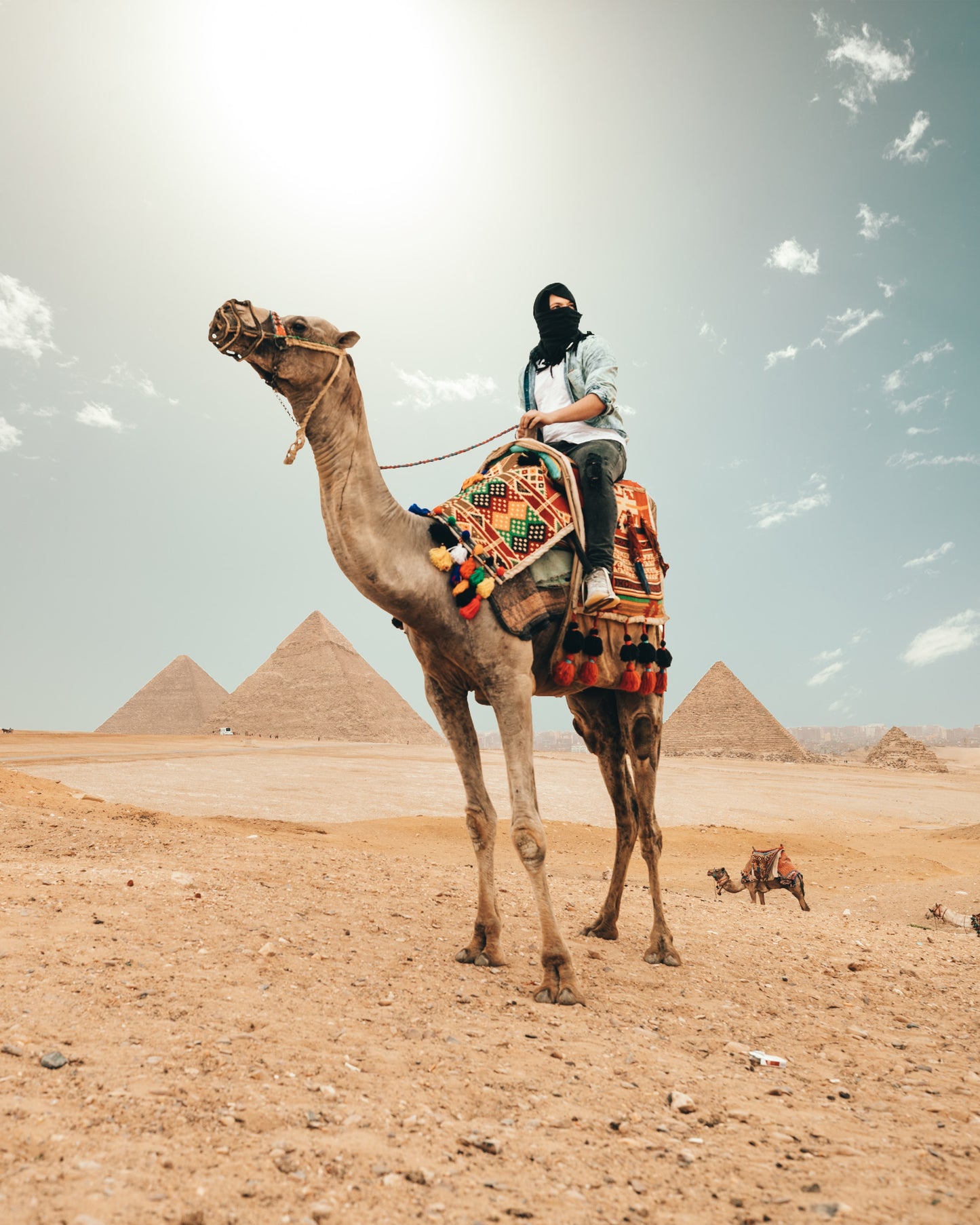 Guaranteed Quality Service

We strive to make sure your travel experiences are ones for the books. Our highly qualified team is at your beck & call from the moment you arrive till you step back on the plane home.

No Hidden Fees

We believe an unforgettable experience doesn't have to be expensive; that's why we continually strive to offer the most competitive prices around.
You may also be interested in